Graduate School Recruitment Fair
Step Up to a Higher Degree

The University of Memphis - Graduate School Recruitment Fair

Thursday, March 20 1–6 p.m.

Free GRE Workshops at 2 & 5 p.m.

Michael D. Rose Theatre at the U of M

(Parking in the Zach Curlin Garage)


Apply to the Graduate School on the spot, discuss financial aid, scholarships, fellowship programs, accelerated Bachelor's/Master's (3 + 2 programs) and graduate certificate opportunities.
More Info:
memphis.edu/truebluefuture
or 901.678.4212
---
Veterans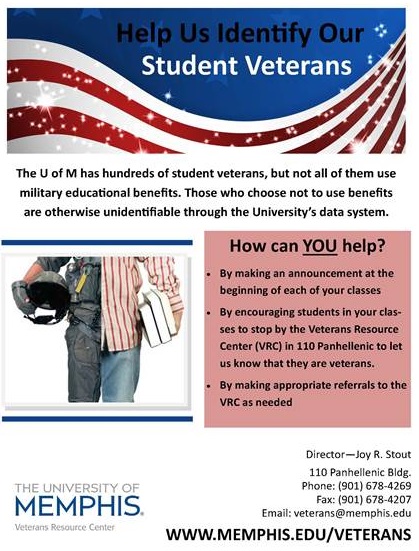 ---
Fall 2014 Schedule
Please note that the Summer / Fall 2014 schedule currently on line is INCORRECT. The finalized shedule will be on line by March 3 (one month prior to registration).


---
Sign up for Advising for Fall
Advising for the Fall 2014 is about to start. Please sign up for an appointment with Prof Banning (schedule now posted on his door - ET 220). Since Prof Banning is going to be advising ALL Engineering Technology students (Including Freshmen) you should sign up as soon as possible!

Registration for Fall begins 4/7/14.


---
Senior Project Equipment
Do you know what you want to do for senior projects but don't have the equipment or money to buy it? I have acquired many items over the years that can be used for EETH and CETH senior projects (see link below).

I also have a number of computers that can be used by students for senior projects in ET227a for your use in case you need software not installed on the image in the computer labs, or you need Linux or another OS.


---