Upgrade Complete!
Yesterday, this website's internet connection was upgraded to a faster internet connection. You should see a higher level of performance from this website from now on.


---
Spring 2013 Class Evaluations
Students, you may now evaluate your Full Session Spring 2014 course instructors. Please take a few moments to do so by following the directions below. The site is now open and will close at 6:00 a.m. on May 8. Complete your course evaluations (SETE) and see your grades early!

Once your instructor has posted your grade, you can immediately see that grade, PROVIDED you completed a teacher evaluation for that class.

How to access your evaluation forms:

1. Open any internet browser
2. Type in my.memphis.edu and log in using your UUID and email password
3. Click on the gray "Student" tab
4. Complete an evaluation for each course listed and hit the "Submit" button at the bottom of the form

If you have any questions or need assistance in completing the evaluation forms, contact the HelpDesk at 678-8888 or helpdesk.memphis.edu, or call this office at 678-2119.
---
STEM Networking Event
The last MemphiSTEM Networking Mixer will be held on Friday April 18th at 2pm in UC 304. FREE FOOD (the good stuff!)! Please join us for networking with STEM students, faculty, and staff! Hope to see many of you there!


---
Happy Birthday Herff College
---
Website going down for upgrade!
Please note that this website will be going down for a network upgrade on 4/22/2014 sometime between the hours of 1pm and 5pm. The site might be unavailable for a few hours (the IP address of the server will be changing and it will take some time for the DNS updates to propagate though the network). Please plan accordingly.


---
Herff College Ambassadors
Isaiah Surbrook, Director of Engineering Student Services, is currently accepting applications for Engineering Ambassadors who will serve next school year (2014-2015). He has 6 spots open for next year and really wants an ambassador from each department. The job is telling people why engineering technology is a great field of study and why Herff College of Engineering is the place to be. Students that complete the required hours will receive a small $200 stipend (spread out over 2 semesters), a HCOE Polo, and little things here and there.


---
Book Scholarship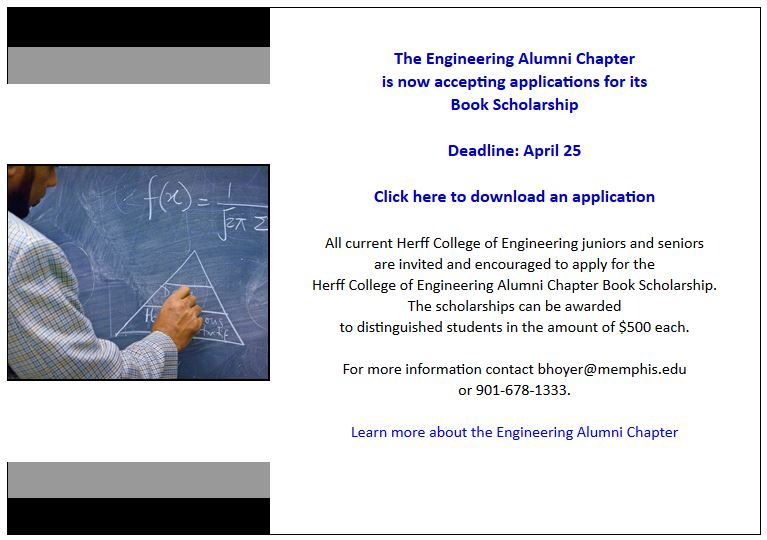 Click to zoom
---
Say hello to my little friend!
---
Internships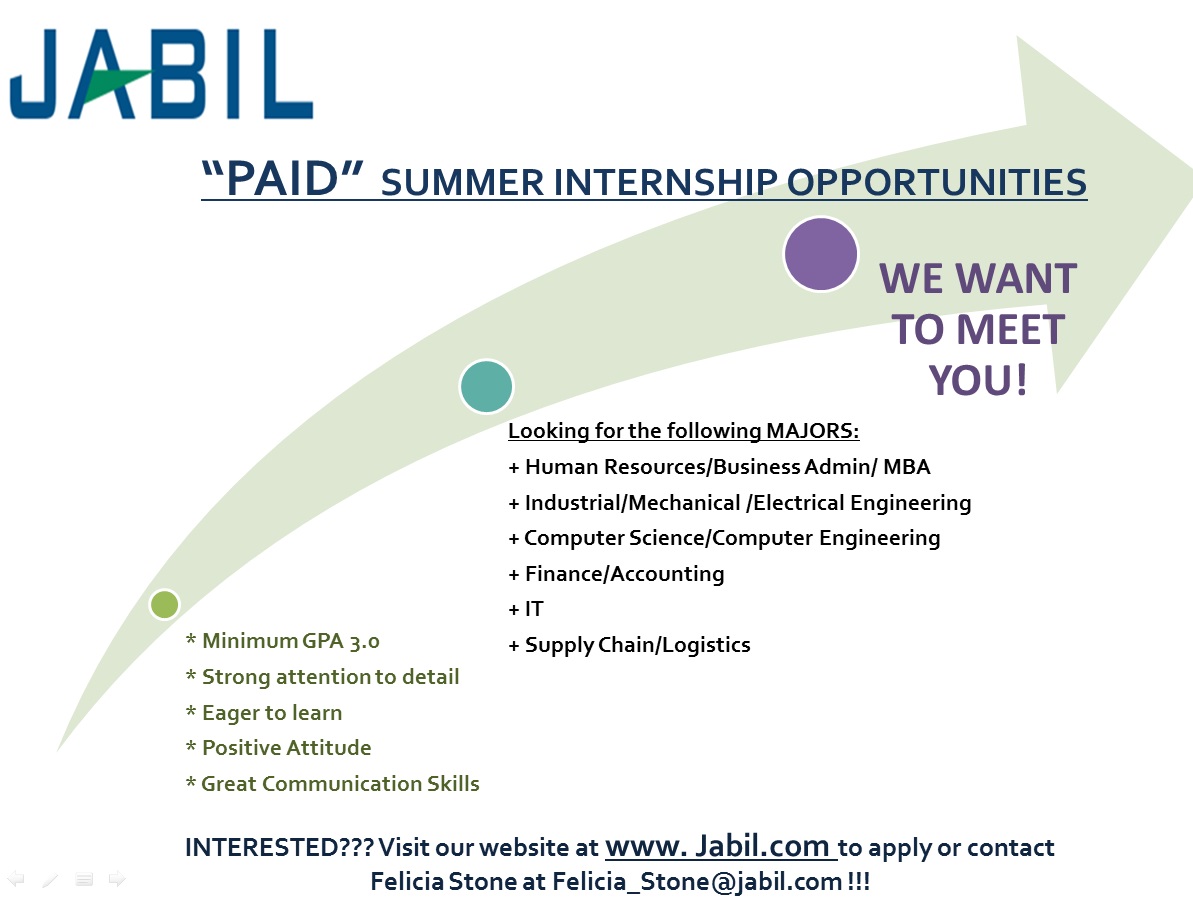 Click to zoom
---
Senior Project Equipment
Do you know what you want to do for senior projects but don't have the equipment or money to buy it? I have acquired many items over the years that can be used for EETH and CETH senior projects (see link below).

I also have a number of computers that can be used by students for senior projects in ET227a for your use in case you need software not installed on the image in the computer labs, or you need Linux or another OS.


---